How do I design my hats?
Text
Start with a basic structure
Select a font and color
Please note: For better results, avoid using small text on your hats (maximum of 3 lines of text on the front of your hats.)
Graphics/Images
We are currently working on adding additional graphic options to use in your customization project. To view our current collection, visit our Design Gallery.
If you have uploaded your own image, you can make adjustments to the size and placement through our customization tool.
Specialty Add-Ons
Raised Embroidery
Some elements in your design can be raised for a 3D effect. This works best with larger and thicker design elements.
Raised embroidery on text elements works best with bold, wide letters. Fine details and thin lettering will not meet our quality control standards for raised embroidery.
To add raised embroidery to your order, please select "Raised Lettering" under "Step 3: Other Options" on the product page.
As Design Professionals, we will determine if a design can or cannot be raised. In the event that no element of the design can be raised, we will refund the raised upcharge.
Specialty Thread
Another feature that can highlight designs is the use of specialty threads. These do not work for everything, but they can add some enhanced features. If this is something you are interested in please add "Specialty Thread" in the comment section.
Here are some specialty threads we offer.
Glow in the Dark
Metallic (Gold, Silver, Copper, Black, Red, Royal Blue, Pink, Green, White, and Purple)
Common Issues to Avoid
Small Text: For best results, text should be no smaller than 0.35" in height and should have a minimum thickness of 0.07".
Front Designs: For best results, keep front embroidery text limited to 3 lines and no more than 20 characters. The max height and width for most front embroidery designs is 2.25" tall and 5.5" wide.
Side/Back Designs: Space is limited for side and back embroidery. For best results, keep your designs to a maximum of 1.5" tall and 2.75" wide. It is best to keep text shorter than 10 characters per line, with a maximum of 2 lines.
Details and Fine Lines: Fine lines and small details do not always work well with hat embroidery. Some fine lines and small details will be eliminated or made thicker to create a better product.
Blending/Shading: Blending and shading is accomplished by placing one thread color on top of another thread color. Subtle changes and blending are difficult to achieve with embroidery thread.
The best quality embroidery is accomplished with solid lines and colors. We do not recommend blending or shading in your customization project.
Negative Space/Gaps/Abstract: Negative space can cause issues with embroidery designs. For best results, we recommend filling in negative space with a color that complements your design.
Large Solid Backgrounds: If a logo covers a large area with a solid background, it can cause distortion in the hat or fabric. If this occurs with your design, our customization team will make suggestions to get the best results with your embroidery.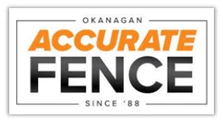 This image is boxed in by the rectangular border. The small text can NOT be digitized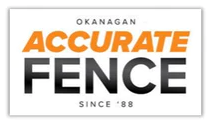 Removing the original border now provides on open concept and the artwork can now be digitized.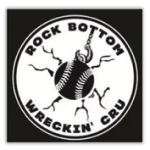 This image is surrounded by a circular border. The small text can NOT be digitized.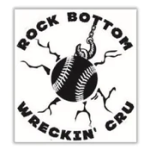 Removing the original circular border has made the image borderless. The small text now can be digitized.

This image contains 6 lines of small text. These small lines of text within the image can NOT be digitized.

This image contains a small "Established" date. This small text can NOT be Digitized.
The tail script portion of this artwork contains small text within it. This small text can NOT be produced.
This image contains small text within the Maltese Cross. This small text can NOT be digitized.